Description
About The Luxury Cash Money Bouquet
A money bouquet is a thoughtful alternative for all of those events that need gifts.
Nine out of ten shoppers make last-minute gift purchases. Gift cards are more common than ever, but many find themselves too occupied to decide which one they want and end up just giving cash as a "fund transfer." A money flower bouquet is an especially thoughtful way to go if you're thinking about putting some extra dough into someone's stocking this year!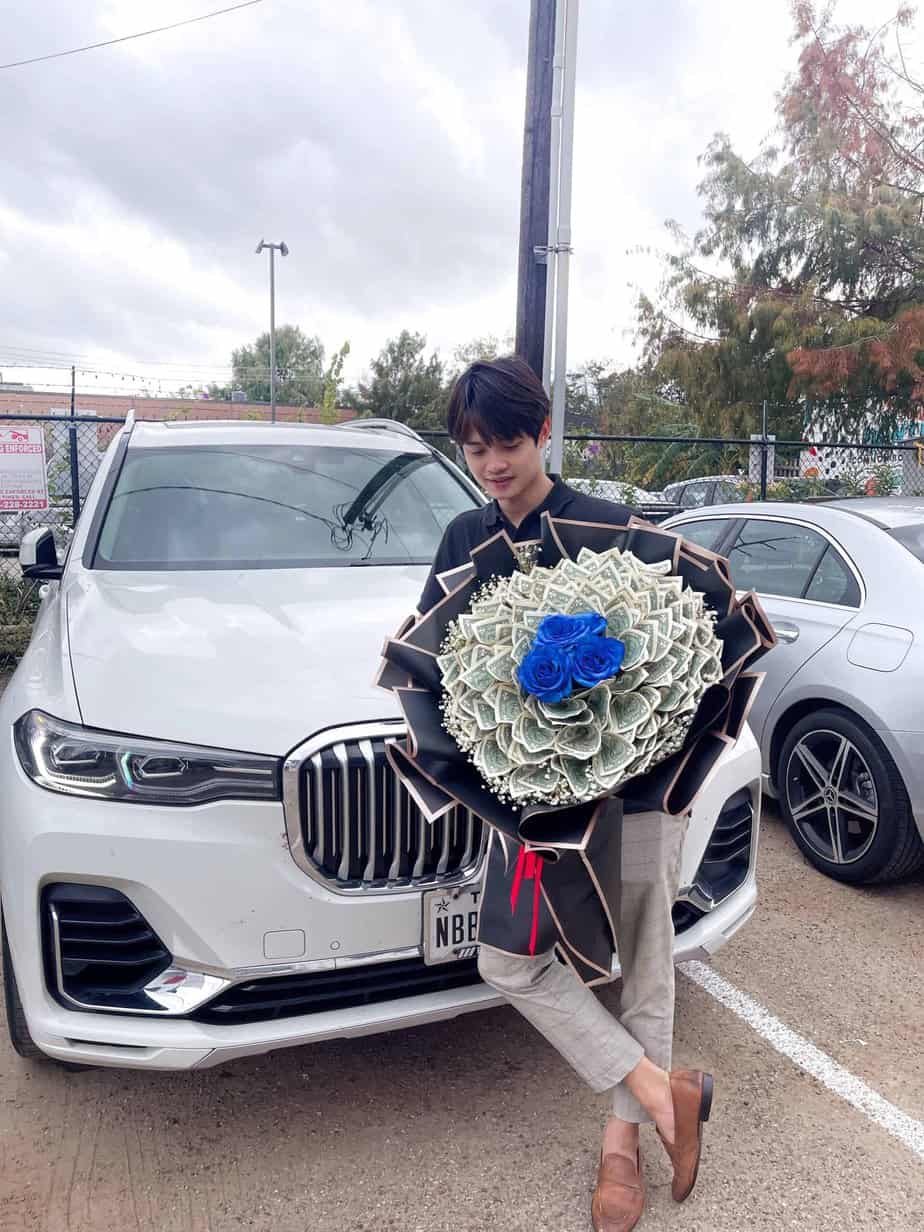 You can make a lasting impression with this money bouquet.
What's more personal than flowers? This money bouquet is the perfect way to make an impression. It's like receiving a gift, but with cash!. With this clever and innovative design, you can send your thoughts in gift-giving form with style!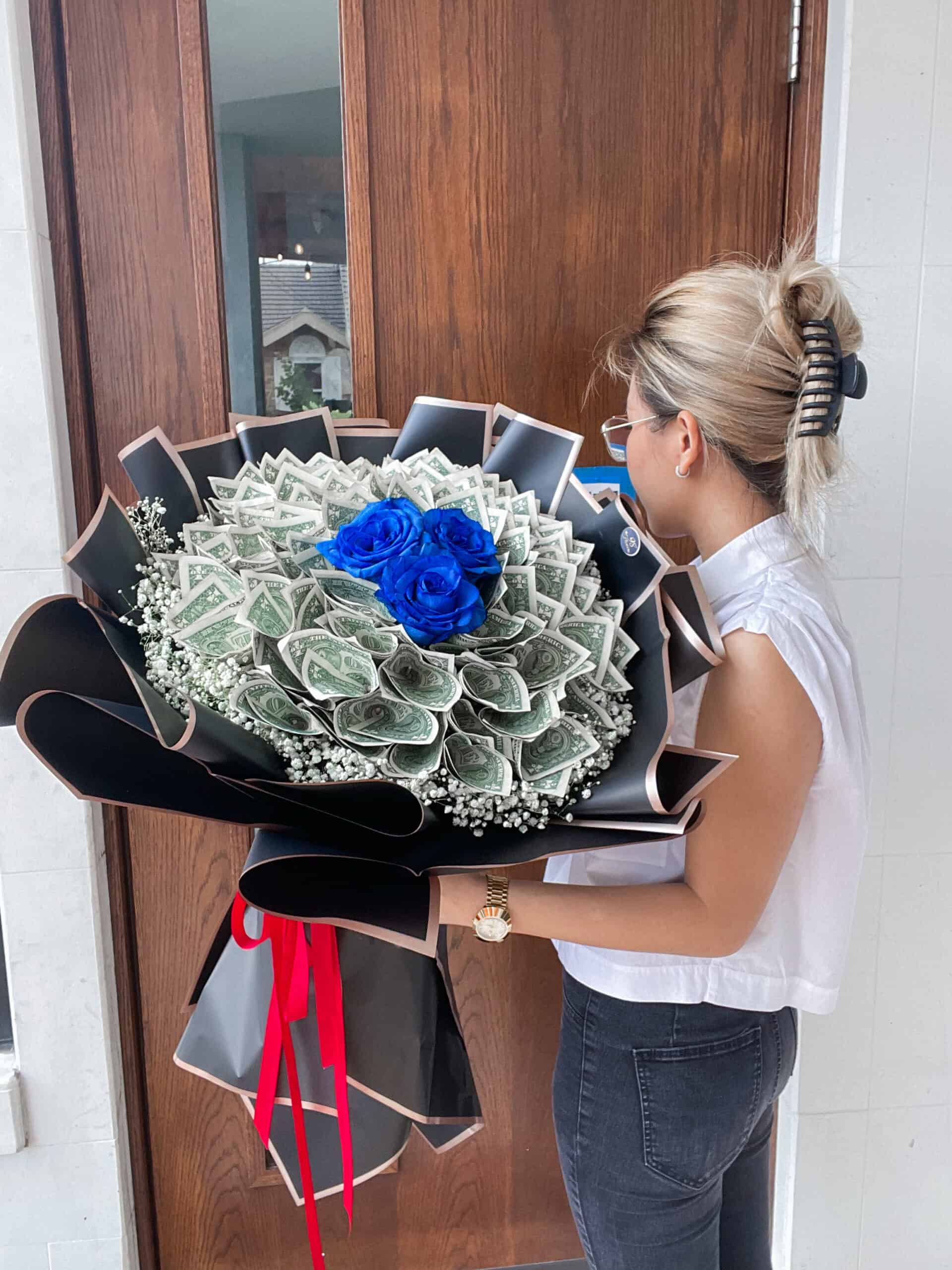 A cash flower bouquet is a practical gift for any occasion.
Looking for a practical gift option for Mother's Day? The money flower bouquet is sure to make her happy. Not sure what you should get your friend who has everything but still needs something special, we've got them covered with our banknote-inspired blooms! running out ideas on how best celebrations are going run during these busy weeks leading up until the big day arrives – never fear because there isn't anything more memorable than giving cash as an early birthday present or coming bearing gifts after church Sunday morning. This year let us celebrate by sending some fresh cut spring flowers including roses partnered perfectly together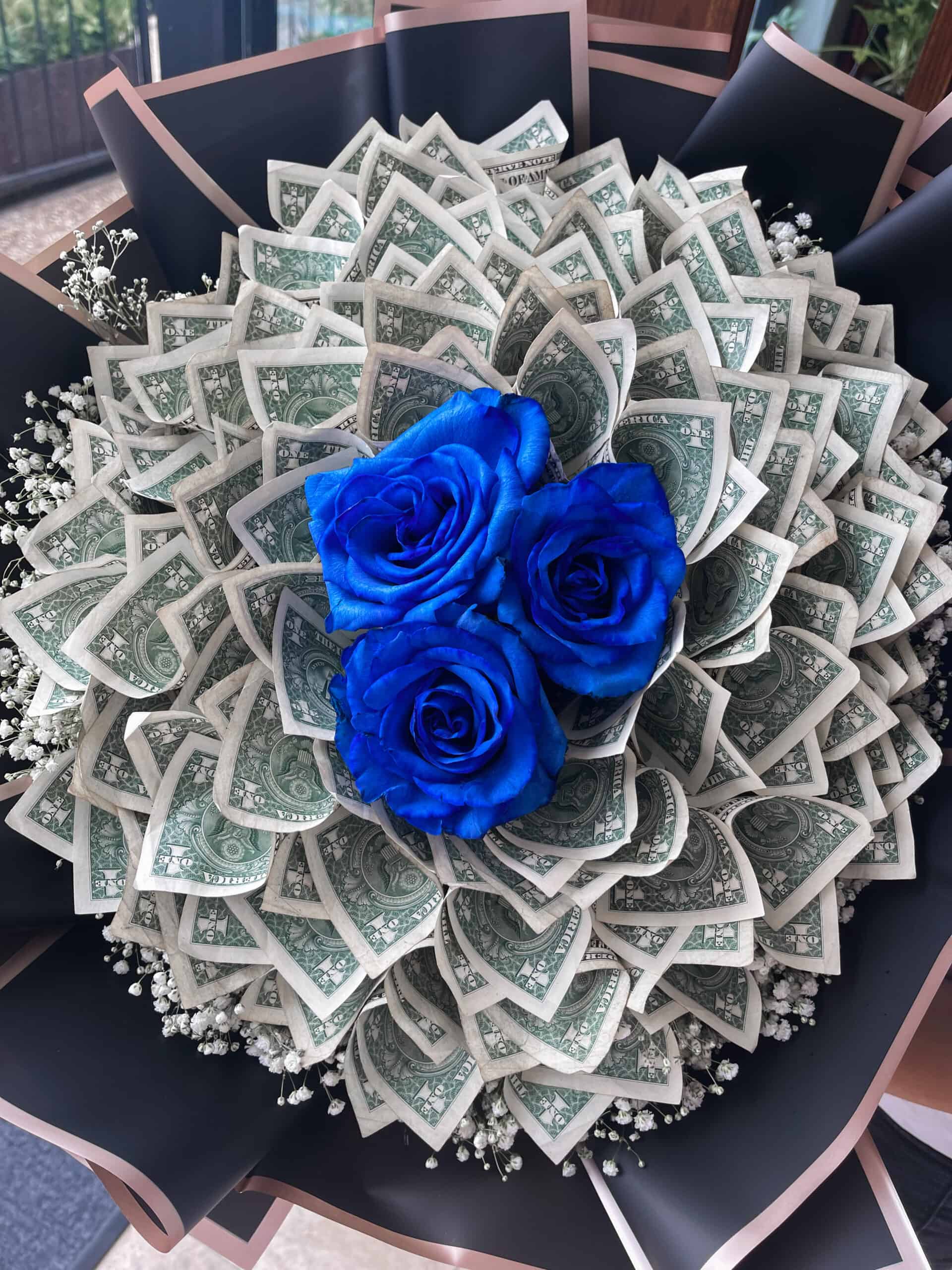 Instagram / Social Media Worthy with this money bouquet
98Flowers is committed to providing photo-worthy gifts that promise to delight and surprise your loved ones. Our money bouquets are crafted with the same level of attention, care, thoughtfulness as they do for each individual design in order to make sure every recipient feels special; because we know you would want someone else's day just like this if given the chance! Don't let their simplicity fool anyone though – 98flowers knows how much time these banknote bordered flowers take so all our customers receive is perfect form from start (and also ends) till finish which ensures no detail goes unnoticed or unappreciated
This money flower is a special gift!
Think of the best time you've ever had, and then think about a gift that will make someone's day just as memorable. That way they'll be torn between spending it on themselves or saving this generous offering for later!
The perfect money flower bouquet is here to help with all those tough decisions – so send one today before these beauties run out forever